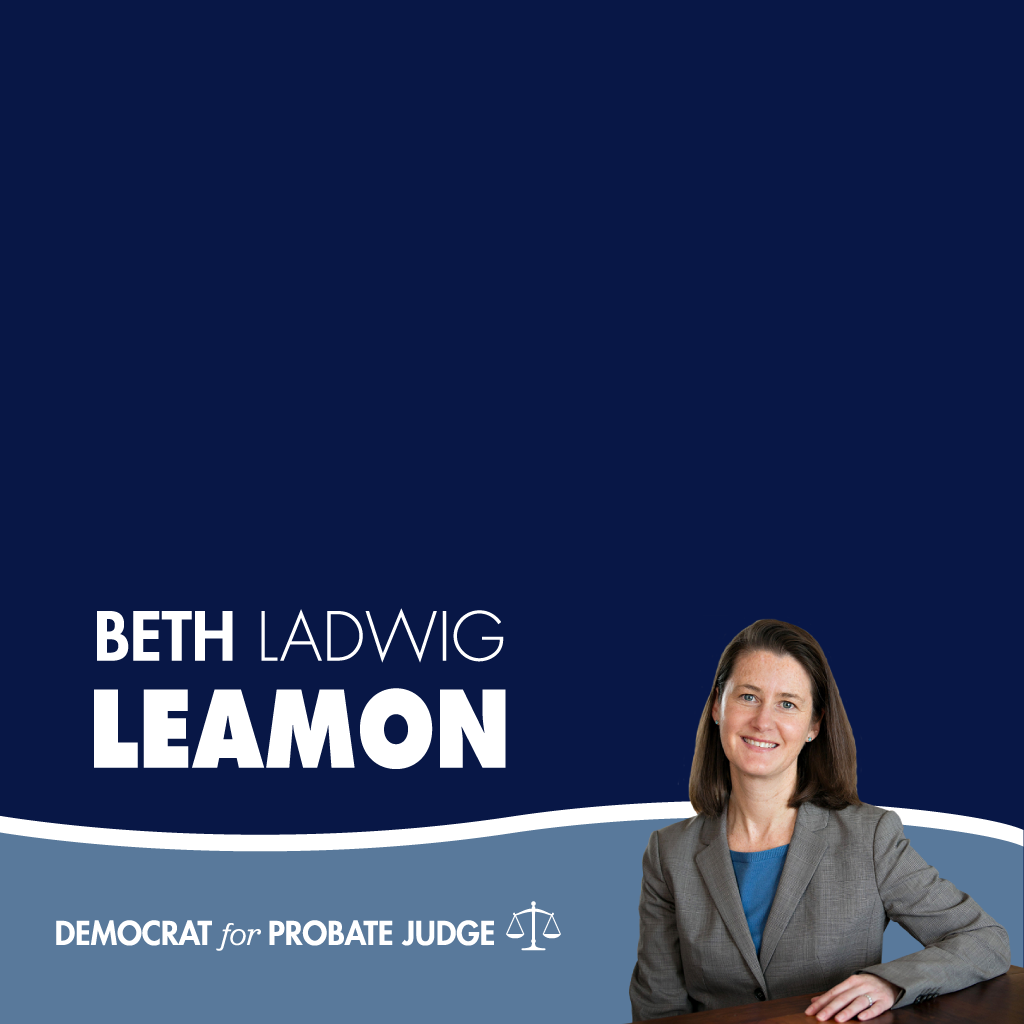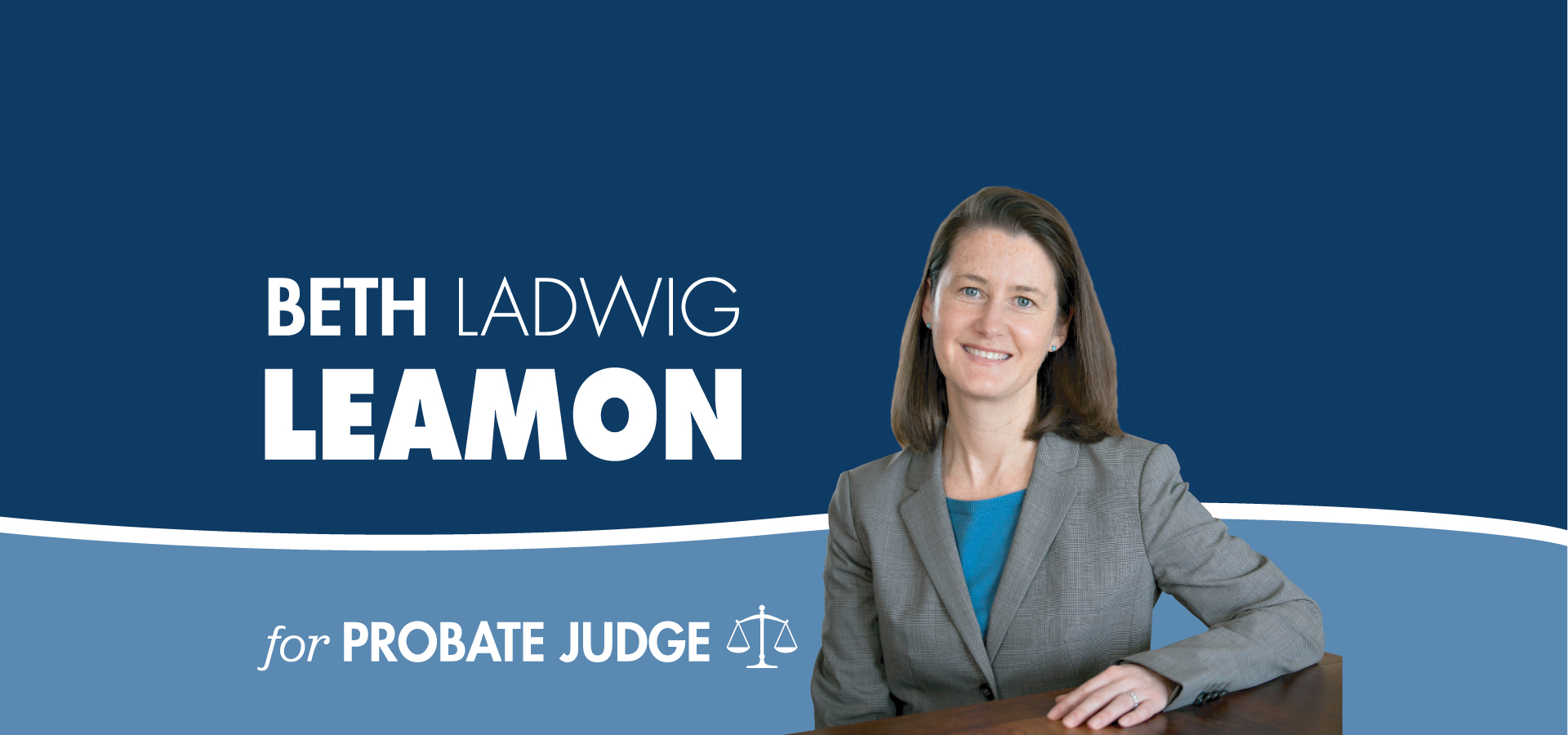 In the Election on November 8th
A fair and compassionate voice when your family needs the Probate Court!
Beth has represented hundreds of families and individuals in the Probate Court system during her 18-year legal career. A lifelong resident of the area, Beth knows its people and the issues that confront them. She has a strong record of community service and is committed to meeting your family's Probate needs.
Beth's legal experience ensures that she will hit the ground running to address and resolve the complex legal and personal issues that come before the probate court.
Practicing law since 2002
Named a SuperLawyer in the area of Probate and Estate Planning
800+ Appearances in Probate Court
Experience in 26 Probate Courts throughout Connecticut
The Judge of Probate oversees local and intimate matters dealing with parenting, personal liberties, individual identity, judicial settlements and death and its consequences.
Beth had a convincing margin of victory with the final count being Leamon 57% and Ritacco 43%. 
Beth is honored to have been elected and is looking forward to continuing Judge Kepple's legacy, serving the residents of Southeastern Connecticut. 
Thank you everyone for your support! 
"I will put my legal skills, passion for counseling families, and compassion for children and the elderly first and foremost as your Probate Judge. I'll make it a priority to educate our community on probate matters and the importance of planning for death and incapacity, continuing Judge Kepple's legacy of empowerment through education. I believe every family deserves peace of mind that comes with an experienced and impartial judge."

Beth Ladwig Leamon